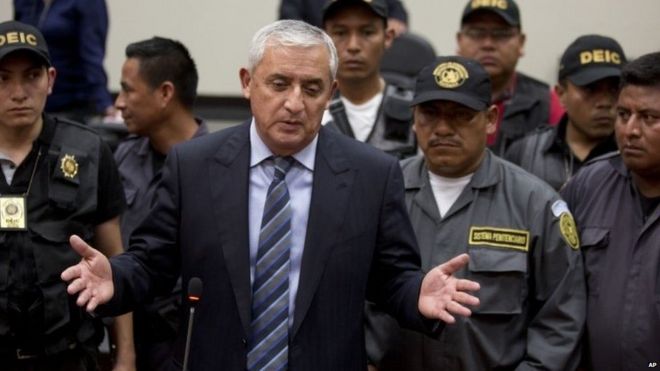 Guatemala's former president has appeared in court after spending his first night in prison.
Otto Perez Molina, 64, rejected allegations that he was the mastermind of a customs corruption scheme dubbed La Linea, or The Line.
At least 100 people are being investigated over the scheme.
A judge in Guatemala City ordered his detention on Thursday while hearings over the corruption allegations took place.
After Friday's second day of hearings, Mr Perez Molina was again taken from court to a military prison in the capita.