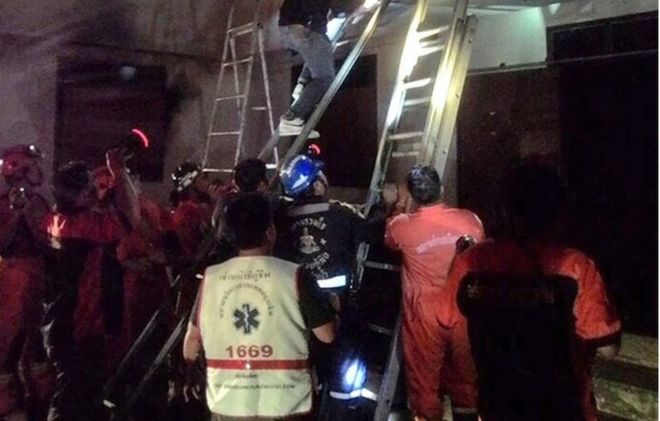 At least 17 girls have been killed by a fire which swept through their school dormitory in northern Thailand.
The fire broke out on Sunday evening when many of the girls, aged between five and 13, were asleep, said police.
One official told Drive Hot News that 38 students had been in the dorm at Pithakkiart Witthaya school in Chiang Rai, which takes children from the region's poor hill tribes.
Two girls are still missing and another five were injured, two seriously.
Police Col Prayad Singsin said the cause of the fire was still under investigation.
Local media showed images of the two-storey building consumed by flames, with firefighters tackling the fire.