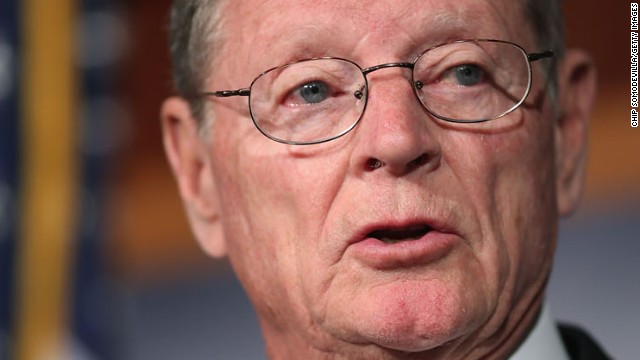 The son of Sen. James Inhofe was killed in a plane crash on Sunday, according to DRIVE HOT affiliate KOCO.
Dr. Perry Inhofe, an orthopedic surgeon, was killed when the plane he was aboard crashed near Owasso, Oklahoma, KOCO Reported,The National Transportation Safety Board said the crash is currently under investigation.

Secretary of Defense Chuck Hagel put out a statement on Monday expressing his condolences.
"I was deeply saddened to learn that Senator Jim Inhofe's son Perry was killed in a plane crash this weekend," Hagel said.
"My thoughts and prayers are with Jim and Kay and their family as they mourn this terrible loss."
Inhofe's office has so far not responded to a request for comment, but a source close to the Senator confirmed to KOCO that his son was killed in the crash.
The Oklahoma Republican announced over the summer that he would seek reelection next year.