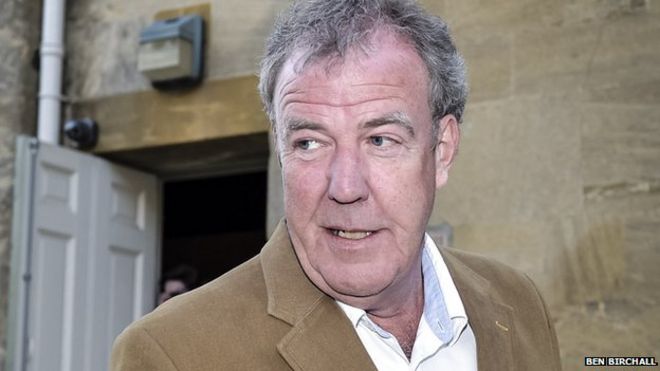 Jeremy Clarkson "will be back on the BBC", according to the head of BBC Two and BBC Four.
Kim Shillinglaw, who has the task of finding Clarkson's replacement after he was dropped from Top Gear, said the host had not been banned by the BBC.
"It's serious and unfortunate what happened but there is no ban on Jeremy being on the BBC," she said.
"It's a big deal what happened and Jeremy, as any human being would, needs some time."
Clarkson was removed from presenting duties on Top Gear after assaulting producer Oisin Tymon.
The decision caused an outpouring of support from Top Gear fans, with more than a million people signing an online petition to reinstate him.