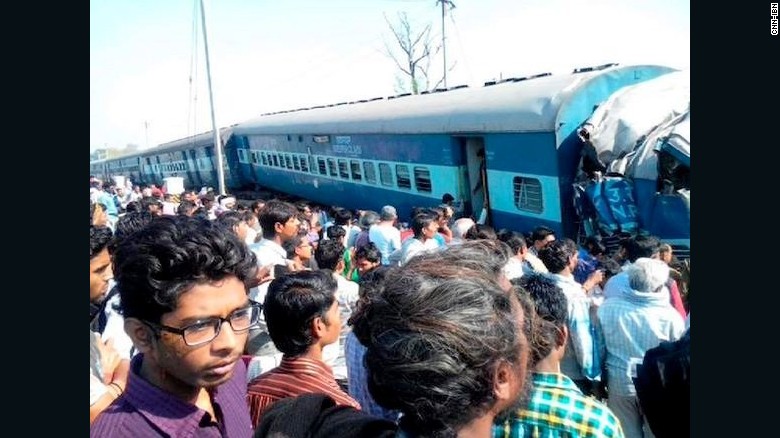 A crowd watches as emergency workers help victims of a passenger train derailment in India's Uttar Pradesh state on Friday
New Delhi, India,A passenger train overshot a stop and jumped its tracks in northern India on Friday, killing at least 30 people and injuring more than 50 others, a railway spokesman said.
The train was headed from Dehradun to the Hindu holy city of Varanasi when it overshot an intended stop more than halfway along the route, about 35 kilometers (22 miles) east of Lucknow in the northern state of Uttar Pradesh, railway spokesman Neeraj Sharma said.
Two coaches and the locomotive derailed. Emergency workers pulling passengers from the train as a crowd looked on.
The cause of the incident will be investigated, Sharma said.